New Zealand's Most Exclusive Masseuse
Luvely Lacey
Luvely Lacey
New Zealand's Most Exclusive Masseuse
RULES OF ENGAGEMENT
MY PROMISE TO YOU
I will treat you with the utmost respect and care.
I will provide a clean, safe, private and calm space.
I will use the highest quality products.
I will give you my undivided attention for the duration of your session.
Everything will be clean and thoroughly disinfected between sessions.
I will be immaculately groomed and well presented for every session without the presence of perfume.
Provide a non judgemental service.
Discretion is everything! I will never call or text you unless initiated by you. All text messages will be as non-descript and vague as possible in the off chance someone else sees your phone or emails. My team are not being rude or blunt. We're just looking out for you.
I will not mark you in anyway.
xx Luvely Lacey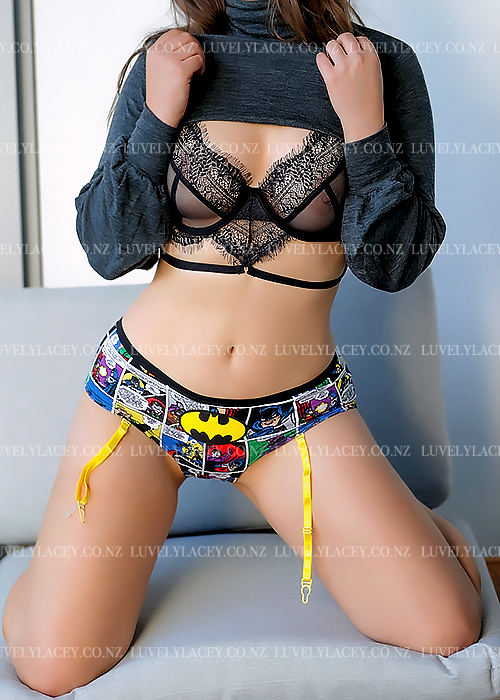 RULES OF ENGAGEMENT
MY EXPECTATION OF YOU
If you are running late or need to cancel your booking [ it happens to the best of us ] let me know in advance. Cancellations need to be made at least 12hrs prior to your confirmed booking. If you fail to do so I will not agree to further contact with you.
Remain within the personal boundaries I have set. Its a very intimate time for us, but invading my personal space is a very big no no, it can very easily hinder the experience. The more respectful you are of this, the more adventurous I can be.
Payment is required before the session commences.
"Extras" or "Add-Ons" are at my discretion. I will provide them to compliment the session, do not just expect them.
I am available for paid dates. This is a rare occurence I might have with a regular client, it will not result in sex or a relationship.
You may not smoke, consume alcohol or drugs in or around my premises.
Do not haggle with me. DO NOT.
Do not show up at my premises unannounced and without a booking.You will be turned away, and its seriously inconsiderate to anyone who may already be there. How would you like some random person interrupting your session? Its not cool.
Discretion is everything! Do not approach me in the street, do not approach me at the supermarket, do not approach me in town, do not try and befriend me. I love my job and I love my privacy